3 tags
Movin' on up (to the fourth floor of Jenkinson,...
Just moved in to my halls of residence, and boy howdy is there nobody here. Like, no-one. It's like I'm living with ghosts, every now and again I'll hear voices and knocking but it's never on my floor, and there's a massive mess in the kitchen, so people probably live in my flat. I'm really self-conscious of the music I play 'cause I'm afraid...
5 tags
3 tags
Well, I just found out through a status by my Auntie that dad had a sister who died 15 years ago today. Time to be an actually good son, I guess.
Anonymous asked: what are you doing at uni?
awfulblues asked: MISSU2 HUNNY XOXOXO
Anonymous asked: Miss you.
5 tags
Crazy big surprise, Pitchforked hated Childish Gambino's first studio album. They make a couple of good points, and he does use Hashtag Rap a lot, but a 1.6 out of 10? That's just stupid, it's a pretty great album, and the punchline is they essentially describe parts as "self-obsessed". Pitchfork describing someone as self-obsessed? Something about a pot and a kettle...
4 tags
Sunday Soundtracks.
Every Sunday I always seem to just have one band that I listen to over and over, it's like an unintentional theme sort of thing. This Sunday it's Social Distortion, because the early 90s will forever remain the best portion of a decade, and that's a heated competition. Also, their first studio album is called "Mommy's Little Monster", appropriate for today...
4 tags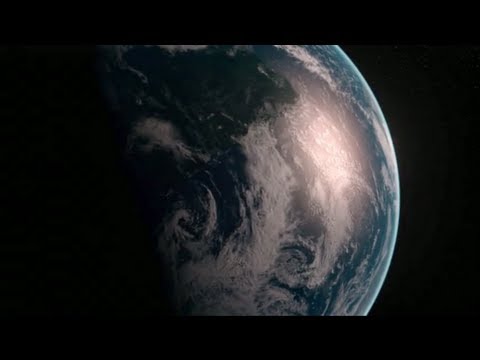 5 tags
My favourite ever thing to do is to lie on my back on a clear day or night and just stare directly upwards, into space. It's weird, you suddenly get this sense of scale that you can't maintain whilst walking around, eyes front. It makes me think about just the mind-blowing size of the universe, which makes me just feel relieved. What I'm saying is we should walk around with our...
8 tags
Well, tonight I learned that my life isn't particularly planned out or formulaic, so that's good I guess. Existentialism and nihilism make so much sense when you're drunk.
5 tags
To do list for today: Just wear the leather jacket and stop second guessing it as a coat choice. I mean, really, it's not a world-breaking decision, it doesn't look that cold outside. Not listen to rap the entire day, I'm not in any way a gangster, no matter how much I think I am when I'm walking and listening to it. Not fall asleep until I'm actually at home. Tall...
4 tags
6 tags
Watching "Gypsy Blood" was pretty poignant for me, as I'm distantly related to Irish travellers. Seeing the emphasis on violence really made me think about how barbaric a culture can seem even when you have first-hand experience in it, and really made me appreciate the fact that I live in a culture where I can instead watch people kick the shit out of each other from the safety...
5 tags
Since wiping my laptop, I've had to start...
8 tags
Deck the balls, bitches
Heyhoho boys 'n' girls, it's my favourite time of year.. watching washed up comedians soullessly reading off the same list of "Top 10 Christmas Songs OF ALL TIME!!!!!1111". It's worth it 'cause I always love The Pogues and Wizzard. Also, my parents got me presents for some reason, even though I'm awful. My favourite gift is a hip-flask, which...
8 tags
Life is pretty excellent
Despite the fact the final draft of my English coursework is due in tomorrow and I'm woefully unfinished with it, life seems pretty good right now. I have new headphones that don't constantly fall apart, I sent off my portfolio to London Met and Misfits is on tonight. It probably can't top the "magical STD" concept of last week, but I'm pretty optimistic. Also,...
3 tags
I'm in a box in the center of the universe. Everything becomes clear and simultaneously unclear. I'm so confused. I feel like the world makes sense, but at the same time I want to revel in the senselessness of it. The lack of order is the most amazing thing, you don't miss it when it's gone. I feel better for this, for what it's worth. Music is starting to encompass...
3 tags
4 tags
4 tags
WOOOOOO IT'S NOT REALLY UPLIFTING BUT...
6 tags
The Birthday Meal
It was mint, 'cause everyone else was driving apart from dad 'n' I, so we just annoyed everyone the entire night until the landlord threatened to kick us out. My dad's 48. I want to grow up to be just like my dad.
3 tags
I've had the feeling for a while that I need to change something in my life. I don't know what and I don't know how I need to change it, but like I said, I've had the feeling for so long. It was confirmed last night, I mean, when you get into that situation you need to start rethinking things really. I'm not sure if it's the way I act or my lack of decision...
3 tags
I should really stop drinking. My one vivid memory before I got home last night was sitting in the churchyard near my house next to my great-grandparents' graves, my logic being I was "guarding them". Also, I feel like my kidneys have molded themselves into the shape of a fist which is now punching my stomach.
3 tags
3 tags
On the scale of the universe, everyone's perception is pretty narrow. I mean, everything we see and experience is just from the point of view of an atom, working in tandem with millions upon millions of other atoms to form a grain of sand on a pretty fucking huge beach. I mean, I could scream about my significance in the grander scheme of things all day, but in reality I'll never make...
3 tags
4 tags
2 tags
4 tags
Here are my options
1 - Attend University, put off making an actual decision regarding my life for three years 2 - Get a job, earn a lot of money in comparison to my current income, fall into a routine and die whilst feeling unaccomplished 3 - Somehow become a published author, then my life will be fine, 'cause even if my book doesn't sell well and gets shit reviews I can still say "well,...
6 tags
6 tags
6 tags
11 tags
Vote for Philip!
philipellis: Right….. I know this is lame. But I could really do with the money. And the free clothes. Because I am so, so, so, so broke. http://www.wewantyourface.com/competition/boys/943 vote 4 meeeee Vote for him. C'mon, please vote for him? He's a top lad, promise.
4 tags
"If you throw enough shit at the wall then enough of it will stick, but make no..."
– Classic Scrooby P
7 tags
6 tags
13 tags
6 tags
Just another day at the races
Well, my parents know I smoke weed. Give me a minute. Ahem. LIHWEBFWOIEBRDGFOBWEFIKQEBRFPOKUDBFQLKWEBFKUQwnefkbqewrlbfiqwi3lefukwebfbFUCKFUCKFUCKFUCKFUCKCUFKCUCKFYHFNKWEFUYVEFQWIHLERVLUEFQWJO;EFQWBU;EFQWKLNEWFQJOEFWILNDKPEFWJOPSHIIIIIIIITIEWBUFEWIHEFWBUEWFQBIEFWQBIOFQIH'F32BIO23I3IN'EKU;BQWn
4 tags
Anonymous asked: my fave thing is when we're smoking cigs at 5 in the morning. xoxxoxoxox
4 tags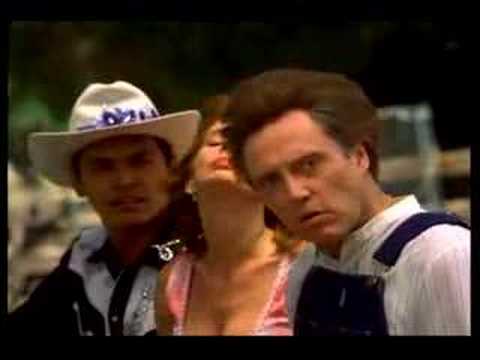 5 tags
A plea to Hollywood
Please, please, please, please, PLEASE, PLEASE PLEASE PLEASE PLEASE stop trying to make new Scooby Doo films. You never get Shaggy right, and CGI Scooby always looks vaguely terrifying.
7 tags